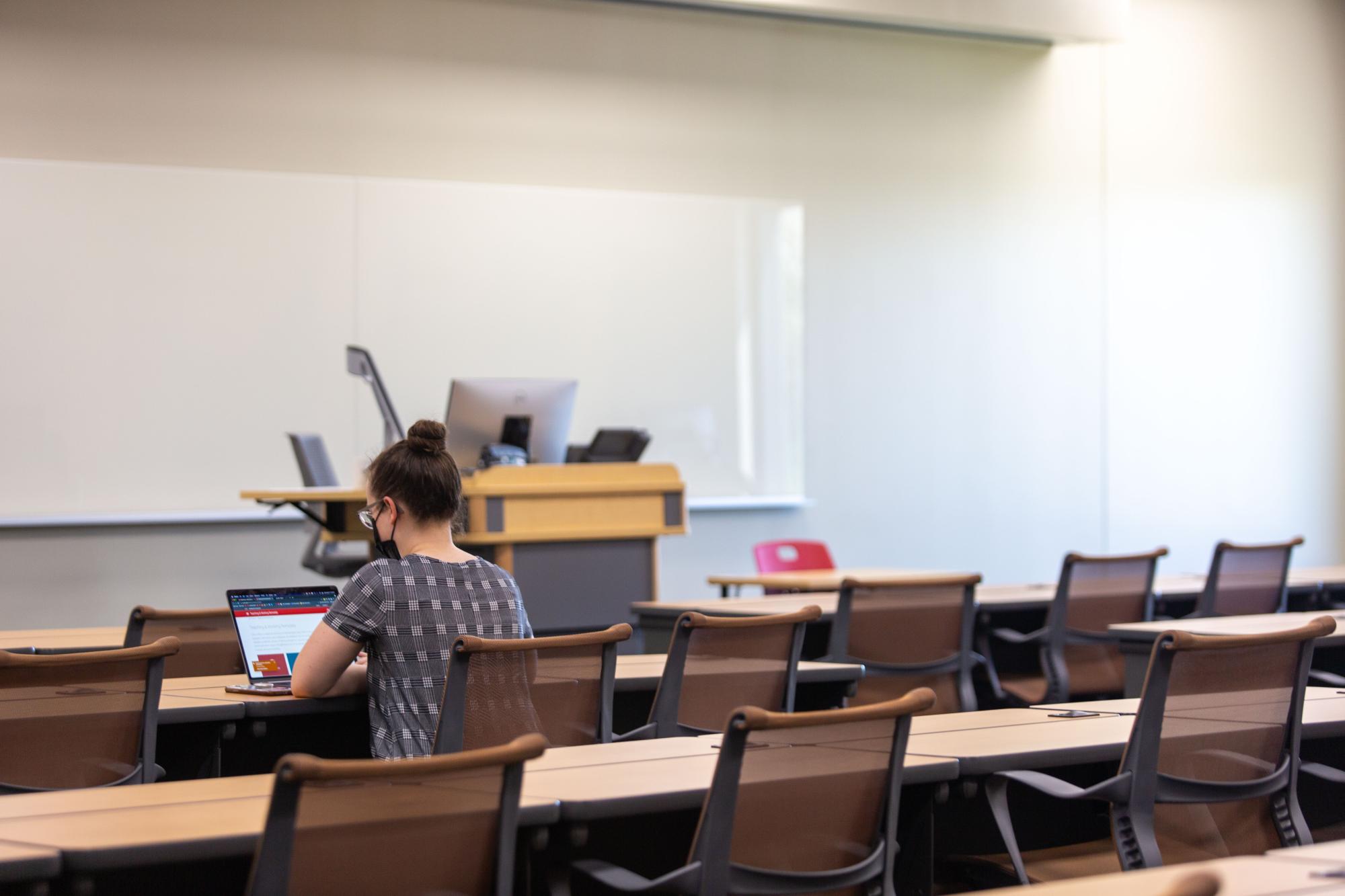 May 19 is Global Accessibility Awareness Day (GAAD), a celebration of digital accessibility and inclusion efforts across the world. In recognition of the occasion, the office of information technology is making more digital services and resources accessible.
Additions include how-to guides for its employees to build accessible documents, presentations, and spreadsheets. Each resource provides common accessibility elements and tips to address accessibility issues.
Scheduled to be available by the fall semester, a new integrated tool in WebCampus will help instructors develop accessible course content. Ally offers feedback to improve accessibility of materials and creates alternative formats for students to download, like audio files, electronic braille, and screen-readable files.
Earlier this year, the office of information technology (OIT) released new accessibility features in Webex, which included keyboard shortcuts to navigate the web conferencing tool. It also added an accessibility checker for Google Workspace applications prior to that.
With approximately 15 percent of the world's population having a disability, according to the World Health Organization, more than one billion people may experience challenges with technology products.
GAAD launched in 2012 after accessibility professional and GAAD co-founder Jennison Asuncion discovered a blog post written by web developer Joe Devon that underscored the lack of information about website accessibility.
"Let's work together and fix this oversight in our knowledge. As a community, we can work together to change the world," Devon wrote. He hoped web developers would take time to "raise awareness and know-how on making sites accessible" one day out of the year.
GAAD is held annually on the third Thursday of May. This year marks the eleventh anniversary.
As an accessibility champion for campus, OIT continues to prioritize assistive technology with the help of the office of accessibility resources to complement UNLV's commitment to inclusivity and accessibility, a core area in the university's top tier 2.0 plan.
The office of accessibility resources offers hands-on training throughout the year for employees. Faculty and staff can sign up to learn how to prepare accessible materials, including a course syllabus.
There are additional plans for more accessible and inclusive digital services and resources, which will be announced to campus in the future.