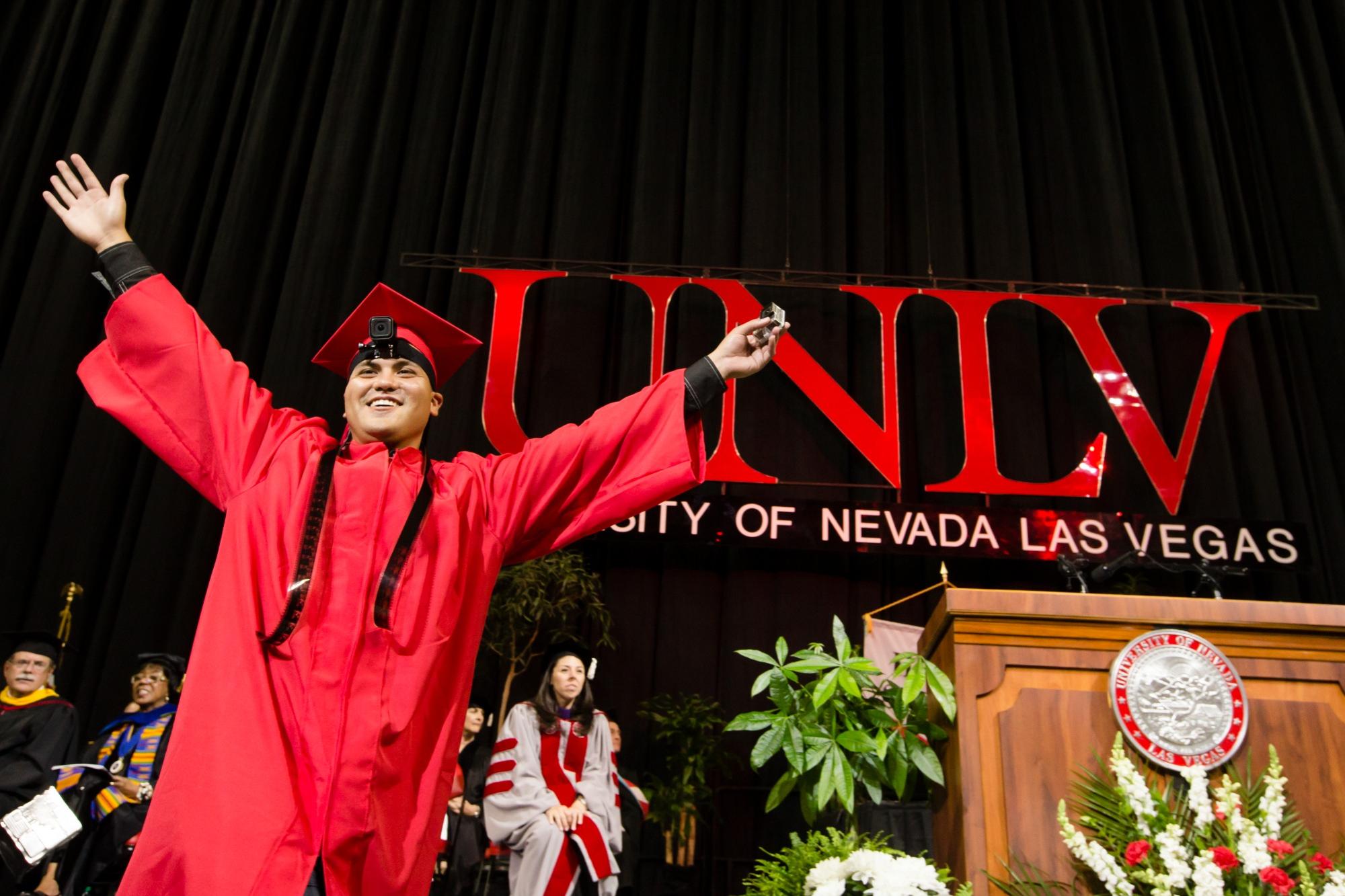 Students, who worked in the office of information technology as student workers, graduate with classmates at 9 a.m. or 2 p.m. on May 13 for spring commencement at the Thomas & Mack Center.
Undergraduates earning their diplomas as part of the spring 2023 graduating class include:
Betelhem Abate, computer science
Selamawit Abraha, computer science
Boonyarit Boona, computer science
Ivethe Castillo, art
Zahir Castrejon, engineering
Arcmiguel Cordial, mechanical engineering
Iuliia Filippova, marketing management
Angelica Flores, computer science
Hans Francis De Luna, computer science
Loraine Garica, English
Damien Gomez, music performance
Dillon Harder, computer science
Dylan Joseph Gramando, information systems
Alexander Rafael Tejeda, accounting
Barun Thapa, computer science
Amaya Toldson, art
Regine Young, graphic design & media
The students helped OIT employees support the campus community, working for the client services, computer labs, computer lifecycle management, digital strategy & transformation, enterprise applications, internal operations support, instructional technology services teams, network development and engineering, and RebelCard teams.

Additionally, Evan Horowitz, a public service intern who worked for the computer lifecycle management unit, earned his bachelor's degree in information systems.
Anyone who is unable to attend in person can watch the event live stream. For full ceremony details, visit the commencement website.
Congratulations to this year's graduating class.