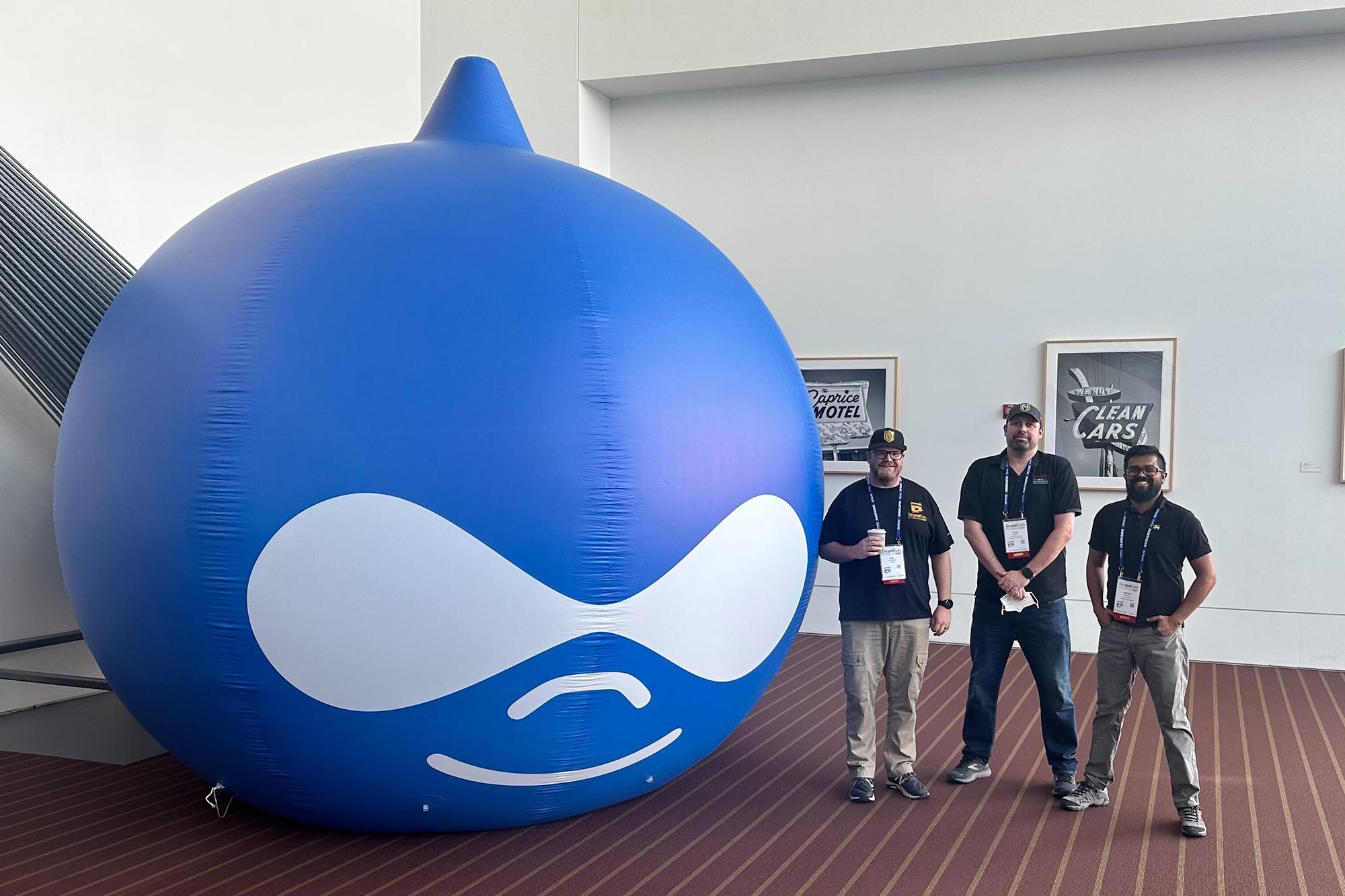 Employees from the office of information technology attended DrupalCon 2023 from June 5 through June 8 in Pittsburgh, Pennsylvania. DrupalCon is an international event that celebrates those who develop, design, and support the Drupal platform. This platform serves as the content management system for the official UNLV and UNLV IT website.
Kevin Kydd, senior IT web developer, and Rakitha Perera, media applications developer, visited various sessions to learn about topics such as user experience, accessibility, design and solutioning for Higher Ed, and Google Analytics 4. Additional UNLV employees, Russ Harrison, web manager for the UNLV Division of Educational Outreach, and Michael Yunkin, head of web and application development at University Libraries, were also in attendance.
The latest version of Drupal launched last year, but updates on the future move to Drupal 11 remained an important topic. Kydd and Perera attended sessions highlighting key features and upgrades included in the Drupal environment in order to improve site design. On the final day of the conference, they attended a Higher Ed summit to meet with other universities who also use Drupal for their web content. They also met with Pantheon, the university's web host, who was a sponsor of the event.