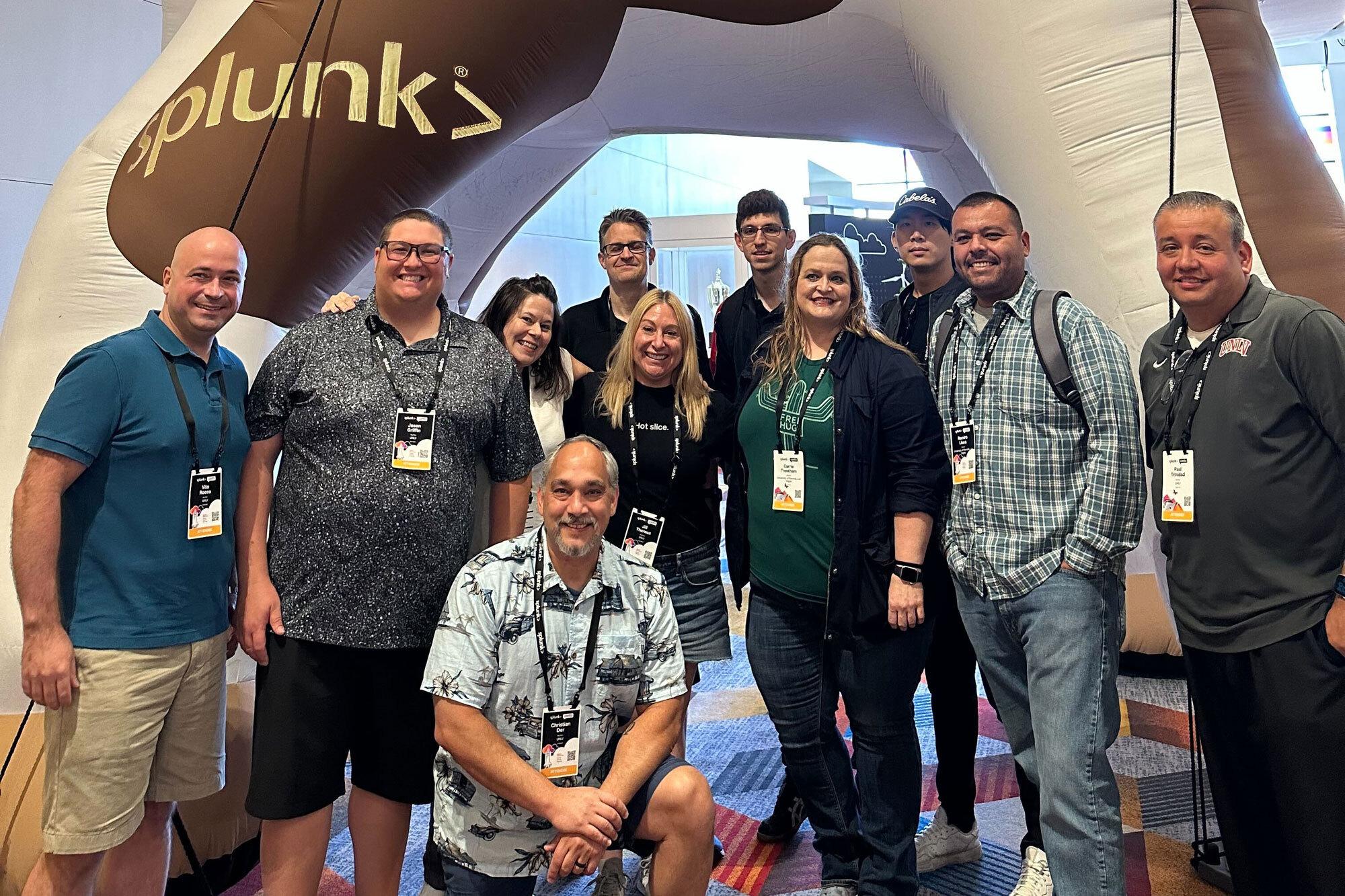 Employees from the office of information technology (OIT) attended Splunk's .conf from July 17 to July 20 at the Venetian Resort in Las Vegas, Nev. The annual conference allowed IT, security, and DevOps professionals to explore Splunk products to improve security for their organization.
With over 200 sessions offered, OIT employees are bringing back new strategies, best practices, and other information to ensure UNLV systems remain secure and stay up and running, despite disruptions. They also connected with peers to learn how they use Splunk to build digital resilience.
Splunk .conf attendees:
Christian Der, associate information security analyst
Maxine Franks, information security analyst
Jason Griffin, senior information security analyst/supervisor
Darius Jahan-Shahi, IT associate operations analyst
Ramiro Lisea-Franco, senior IT associate operations analyst
Jeremiah McClain, senior IT operations analyst/supervisor
Vito Rocco, chief information security officer
Bob Soulliere, associate director instructional technology services
Jill Theroux, information security analyst
Carrie Trentham, interim senior associate vice provost for digital strategy and transformation
Paul Trinidad, associate director IT operations center
Benjamin Yan, IT associate operations analyst
More information, including on-demand videos of the keynotes, is available on Splunk's .conf site.