UNLVMail Will Begin Using ACE Authentication on November 30
Announcement Body
As part of ongoing efforts to consolidate usernames and passwords, UNLVMail accounts (@unlv.edu) will begin using the ACE account for authentication on November 30.
The UNLVMail log in experience will look slightly different.
Visit Gmail and enter your UNLVMail email address (including @unlv.edu).
If you have logged in to an ACE account service recently, you will not need to re-enter your login information and you will be taken to your UNLVMail account without any additional steps.
If you have not logged in to an ACE account service recently, or your session has timed out, enter your ACE username and password to log in. Then, complete the ACE multifactor authentication process.
If prompted, click Continue to verify your account.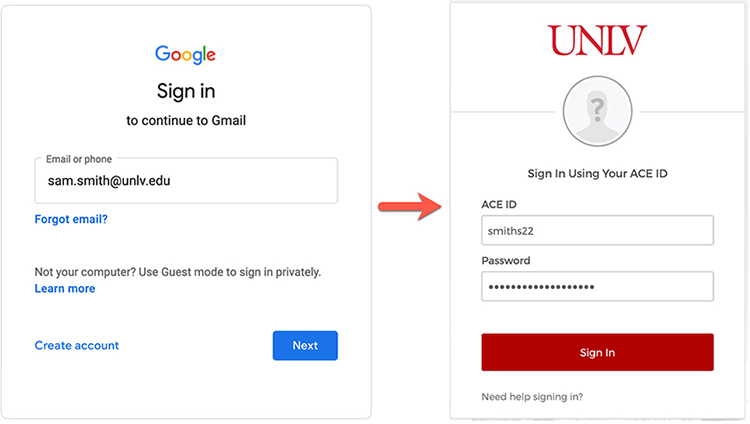 Group Accounts
This change does not affect UNLVMail group accounts (e.g., rebels22@unlv.edu) at this time. OIT will transition group accounts at a later date and we will notify group account owners directly prior to the transition date.
Learn how to manage multiple Google accounts at the same time.
We hope this makes your campus technology experience easier. If you have any questions, please contact the IT Help Desk for assistance.