Webex Works to Improve Accessibility for Virtual Meetings
OIT News
| Jan 24, 2022 | By Nicole Johnson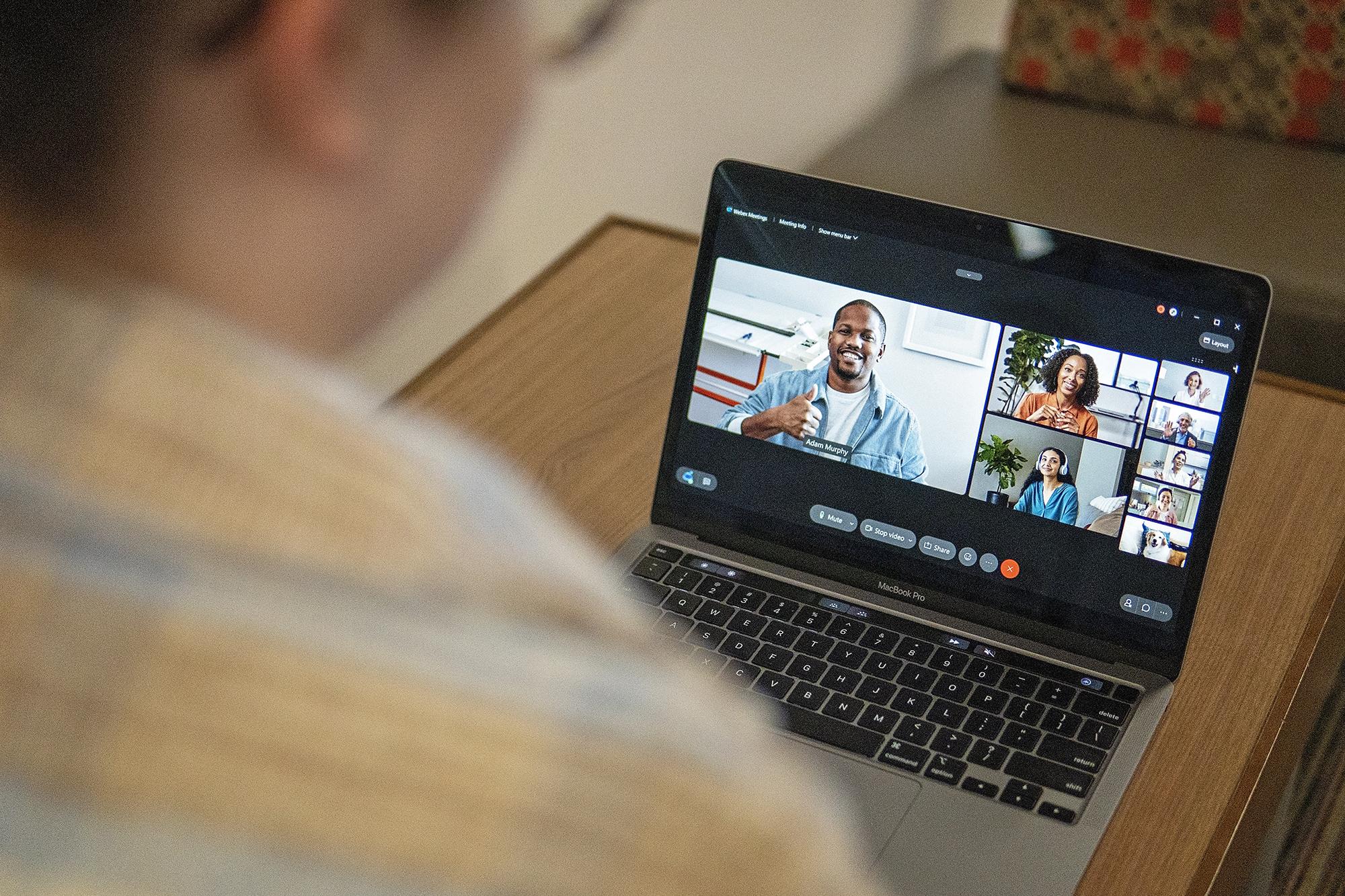 Webex released features to improve accessibility to its video conferencing tool to help create a more inclusive virtual experience, which will be vital as remote sessions at UNLV may exceed last year's record-breaking 200,000 meetings.
The capabilities include keyboard shortcuts that provide users with an alternative to using a mouse to navigate or access features, shared by Webex. There is a shortcut guide participants can reference to learn how to use the keyboard for commands such as mute and unmute, raise or lower their hand, and screen share.
The video conferencing tool also lets users customize their view in a meeting, zooming in and out to focus on a specific person or see images, and adjust the font size to make it easier to read posts in the chat panel.
Students and instructors have asked about the font size feature and are looking forward to using the new chat function, according to Jerra Strong, a web accessibility specialist for the university.
"I have had faculty in my training workshops say they could not participate in discussion or ask questions in the chat, because the text was so small they simply could not read it," said Strong. "I hope these new features will enable all faculty and students to feel included, and to participate more fully in courses and meetings."
Other features that support accessibility include real-time automatic closed captioning, where Webex adds the conversation as captions on the screen, and automated transcripts for recorded meetings, which presenters can edit manually too.
Written transcripts mean users can go back and review the information they need without listening to the whole session again, according to Webex.
With more accessibility improvements coming soon, Alethea Inns, an instructional technologist for the office of information technology, is excited to share the new features in Webex with campus.
"Webex used our feedback to help improve its accessibility features," said Inns. "We look forward to seeing how our suggestions made the tool better and will share new developments and functionality to enrich the learning experience for the UNLV community."