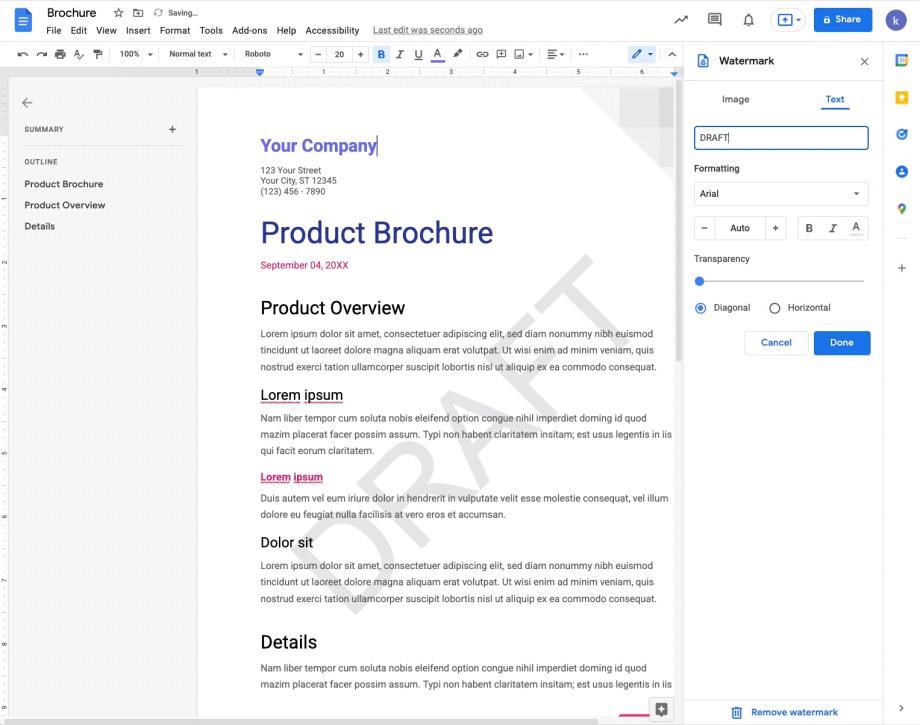 You can now add a text watermark to your Google Docs instead of having to upload an image. This watermark text will repeat behind the text on every page of your document and is preserved when importing or exporting from Microsoft Word.
This is useful for adding the UNLV logo or to indicate a document's state (e.g., confidential, draft, etc.).
Availability
The feature is now available for all UNLVMail (@unlv.edu) and Rebelmail accounts (@unlv.nevada.edu).
To learn more about adding text watermarks to Google Docs, please visit the please visit the Google Workspace Learning Center.