Get Login Help
If you did not get a notification on your device, follow the steps to get a notification or code sent to you. If you forgot your device or have other login issues, contact the IT Help Desk.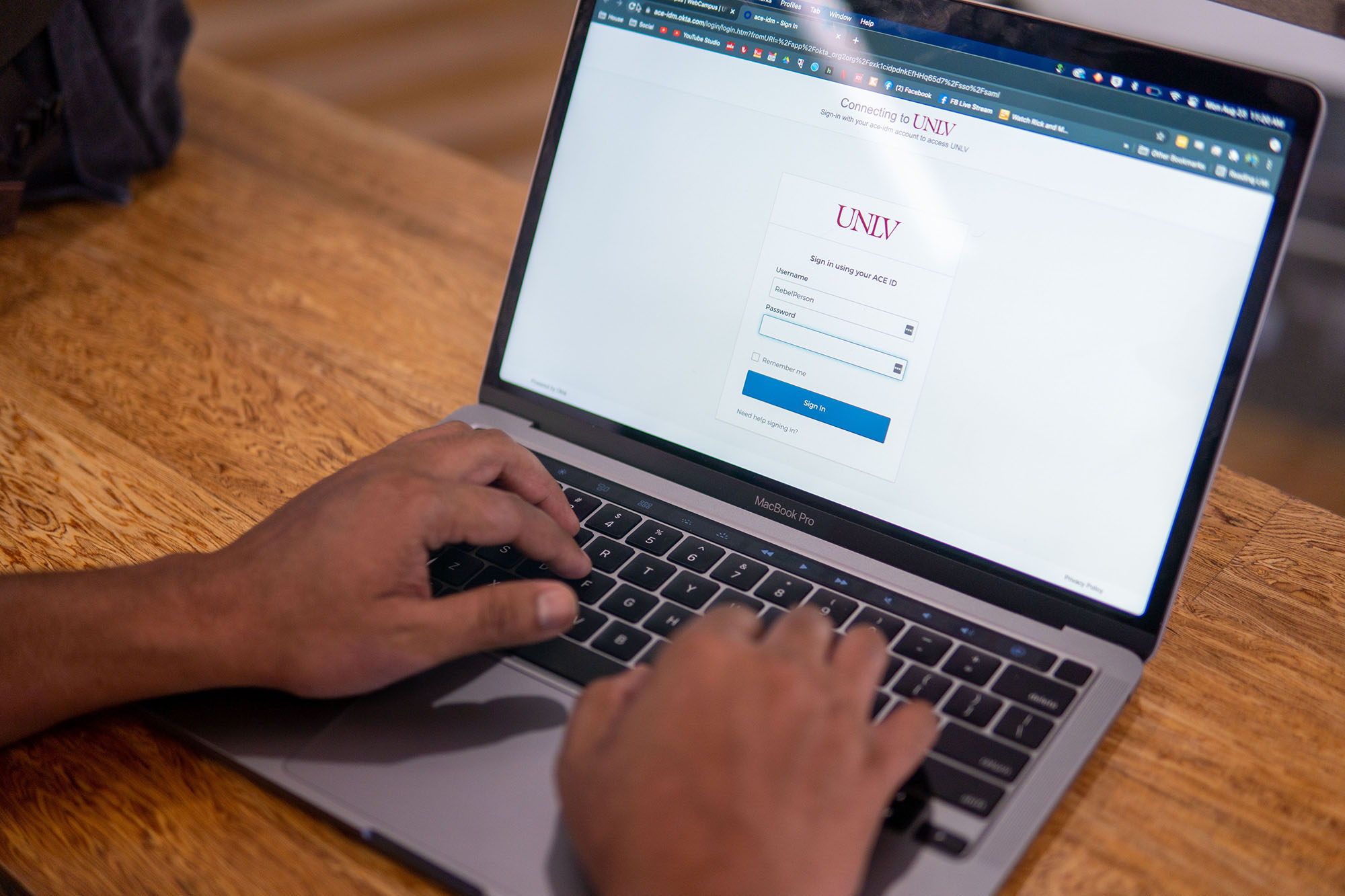 Multifactor Authentication
Multifactor authentication (MFA) is an extra layer of security that keeps your ACE account safe. Students and employees will be required to use MFA to log into campus applications. Learn how to get ready.
How MFA Works
With MFA, you will use something you know (ACE password) with something you have (smartphone/device) to prove that it is you when logging into campus applications.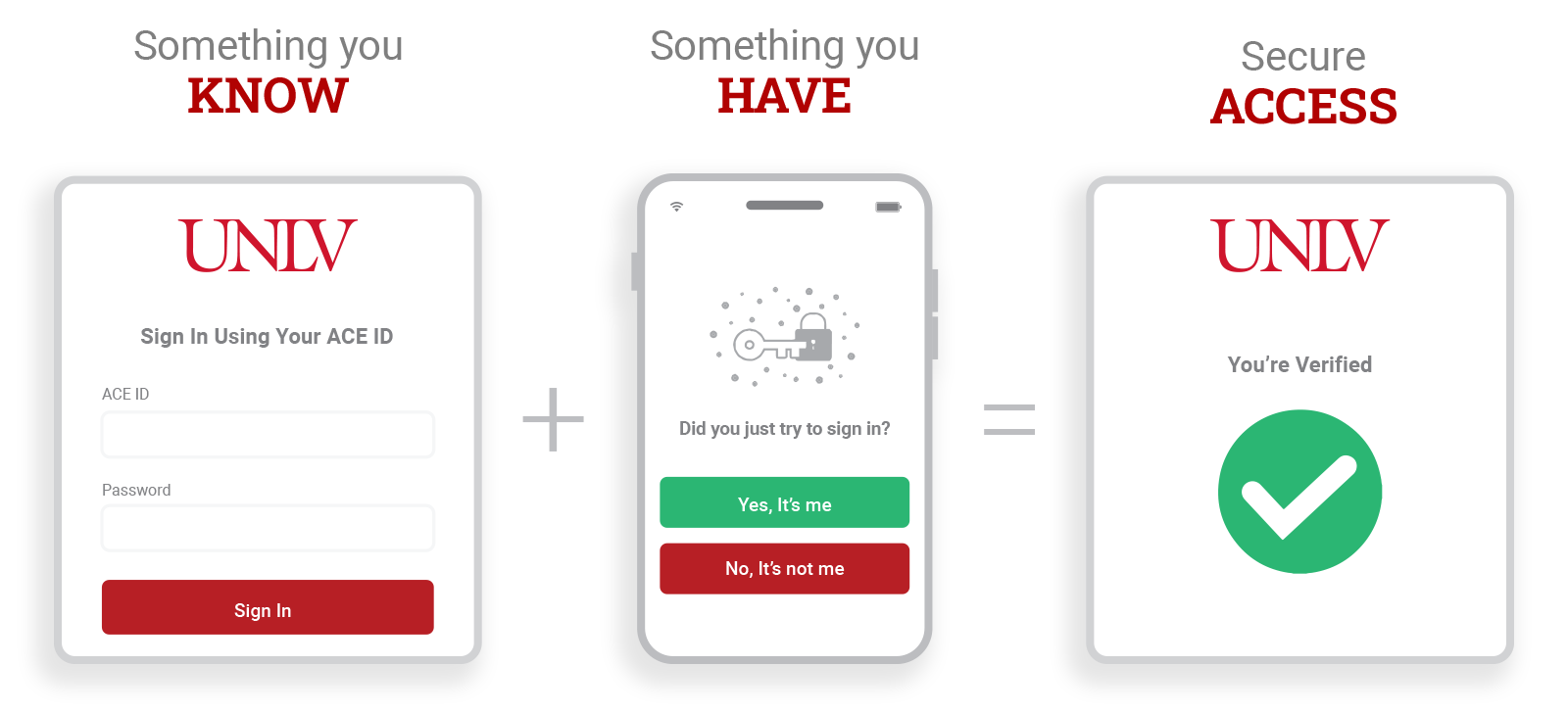 Applications Requiring MFA
University applications will require MFA to prove that it is you when logging in.
Workday (on and off campus)
Verification Methods
With MFA, even if your ACE password is compromised, it makes it difficult for unauthorized users to access your account without having the additional method to verify your identity. Pick a primary and backup method when setting up MFA.
Okta Verify Mobile App (Recommended)
The free mobile app is the fastest way to verify your identity when logging into UNLV applications. Instead of typing a code, you respond yes/no to a push notification on your mobile device (smartphone, tablet, or smartwatch). Since internet access is not required, Okta Verify's offline mode allows you to provide a verification method with a limited connection.
Text (SMS Authentication)
SMS authentication sends a text message with a one-time login code to your mobile device (smartphone, tablet, smartwatch). You must type the code by hand instead of quickly approving it via push notification from Okta Verify. Message and data rates may apply.
Voice Call
This method calls the phone number associated with your account and reads an access code aloud. You then type the code to verify your identity. This alternative does not require text messages or push notifications. Voice call and data rates may apply.
Security Key
Similar to a flash drive, a USB security key will be inserted or tapped on your device when prompted. A phone is not required for this method. To obtain a security key, contact the IT Help Desk.
Setup MFA
If MFA is not set up, students and employees will be prompted to register for MFA when trying to access a campus application for the first time. Follow the on-screen prompts to complete the one-time enrollment. Watch the tutorial videos below or reference the MFA knowledge base for more information.
Text (SMS Authentication)
| | |
| --- | --- |
| I have a mobile device and an internet connection. | |
| I travel internationally and have limited internet service. | |
| I have limited or no mobile coverage. | |
| I do not have a mobile device. | |