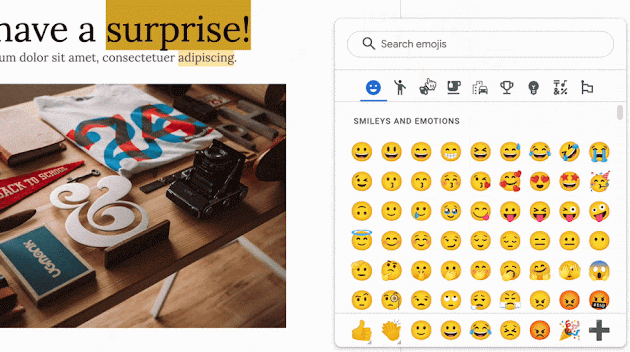 You can now give feedback with the new emoji reactions a less formal alternative to comments to express your opinions about document content.
Just select the contents you wish to give feedback to and click Insert > Emoji reactions.
Availability
The feature is now available for all UNLVMail (@unlv.edu) and Rebelmail accounts (@unlv.nevada.edu)
To learn more about dropdown chips, please visit the Google Workspace Learning Center.