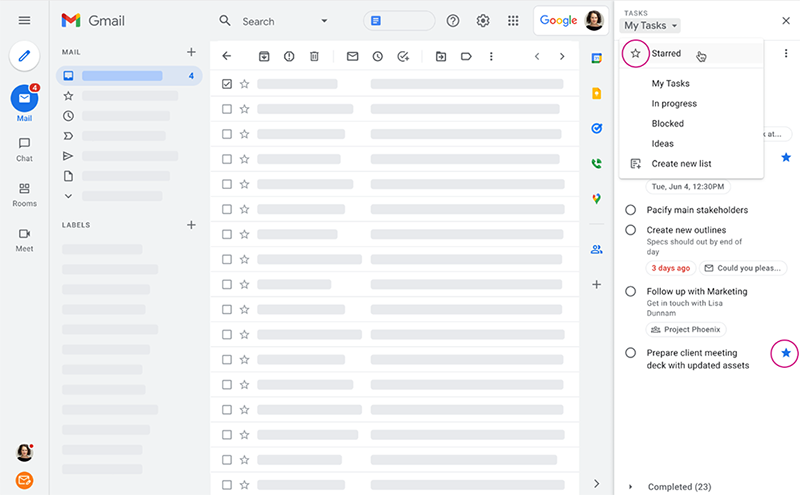 Mark Your Important Tasks With a Star
You can now mark your important tasks with a star to prioritize your tasks and to easily access your starred items across various tasks lists in the new starred view.

Add a Task from Google Chat
You can now add a task from individual or group messages in Google Chat.
This feature allows you to create tasks that come out of conversations with your colleagues via Chat.
Once you have created a personal task, you can add a due date and description, then quickly navigate back to the conversation.
Availability
These features are now available for all UNLVMail (@unlv.edu) and Rebelmail accounts (@unlv.nevada.edu)
You can learn more about organizing your tasks and adding a task.