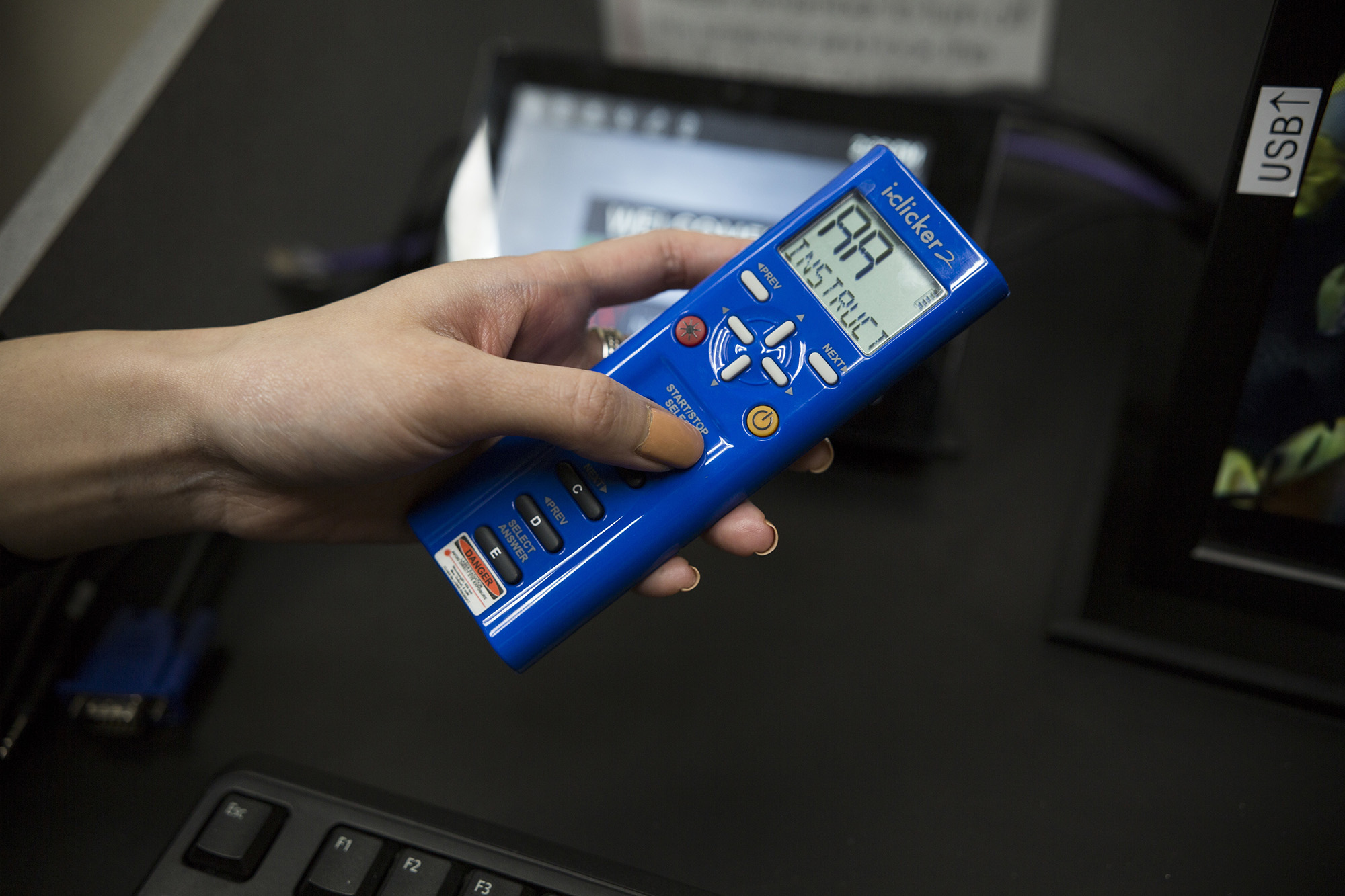 iClicker
iClicker is a classroom response system that allows instructors to ask questions on the fly. Students submit responses in real time using an iClicker remote or the Reef mobile app. Instructors can then display and record student responses.
iClicker offers different choices for you to collect information from students.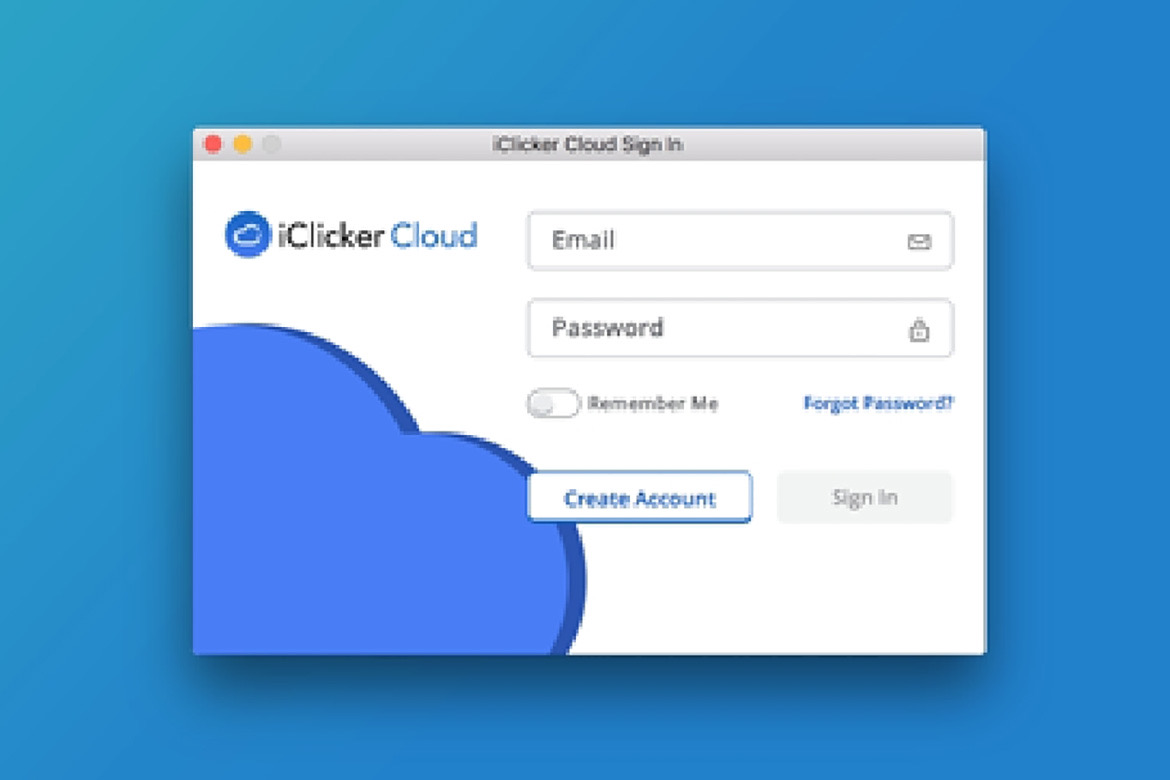 iClicker Cloud
Log in via any web browser on any Windows or Mac computer
Data automatically saved to cloud
Enable setting to sync data with WebCampus
Use iClicker remotes or Reef app for laptops and mobile devices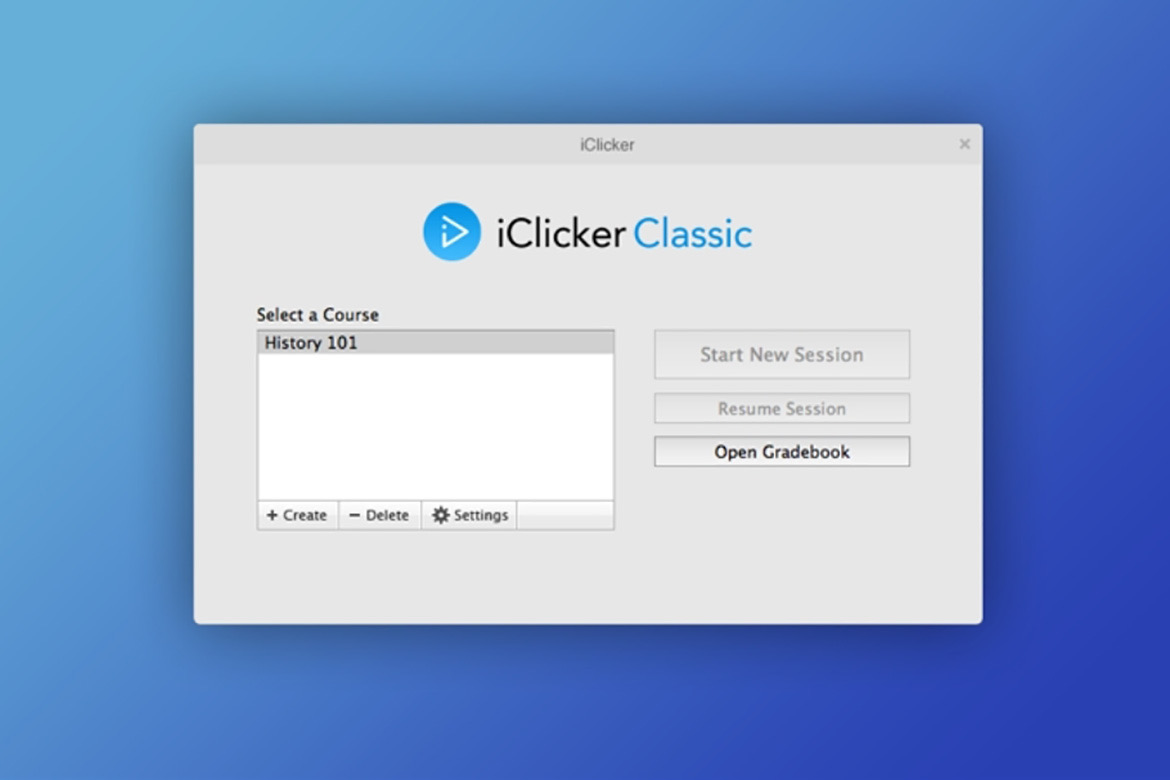 iClicker Classic
Requires software download to classroom/presenter desktop computer
Requires flash drive to save data
Must manually upload data to WebCampus
Use iClicker remotes or Reef app for laptops and mobile devices
MyUNLV Disclosure
You are required to disclose that students must purchase technology (i.e., iClicker remote, iClicker Reef student license, Top Hat subscription) in addition to their tuition and fees in your MyUNLV course description prior to students registering for the class. Learn More >>
iClicker offers different response systems that students can use to provide data.
iClicker Reef App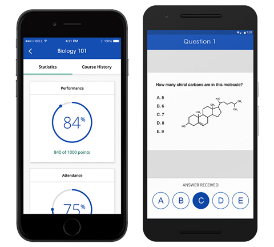 The iClicker Reef app allows students to use their own laptop or mobile device. It also offers greater flexibility in the type of questions you can ask.
iClicker Remotes

A base unit is required to use iClicker remotes in the classroom.
Product Support
Get technical assistance and training from product experts.
On-Campus Support
Classroom Technology Services can help install or troubleshoot iClicker base equipment in the classroom.
Request Help