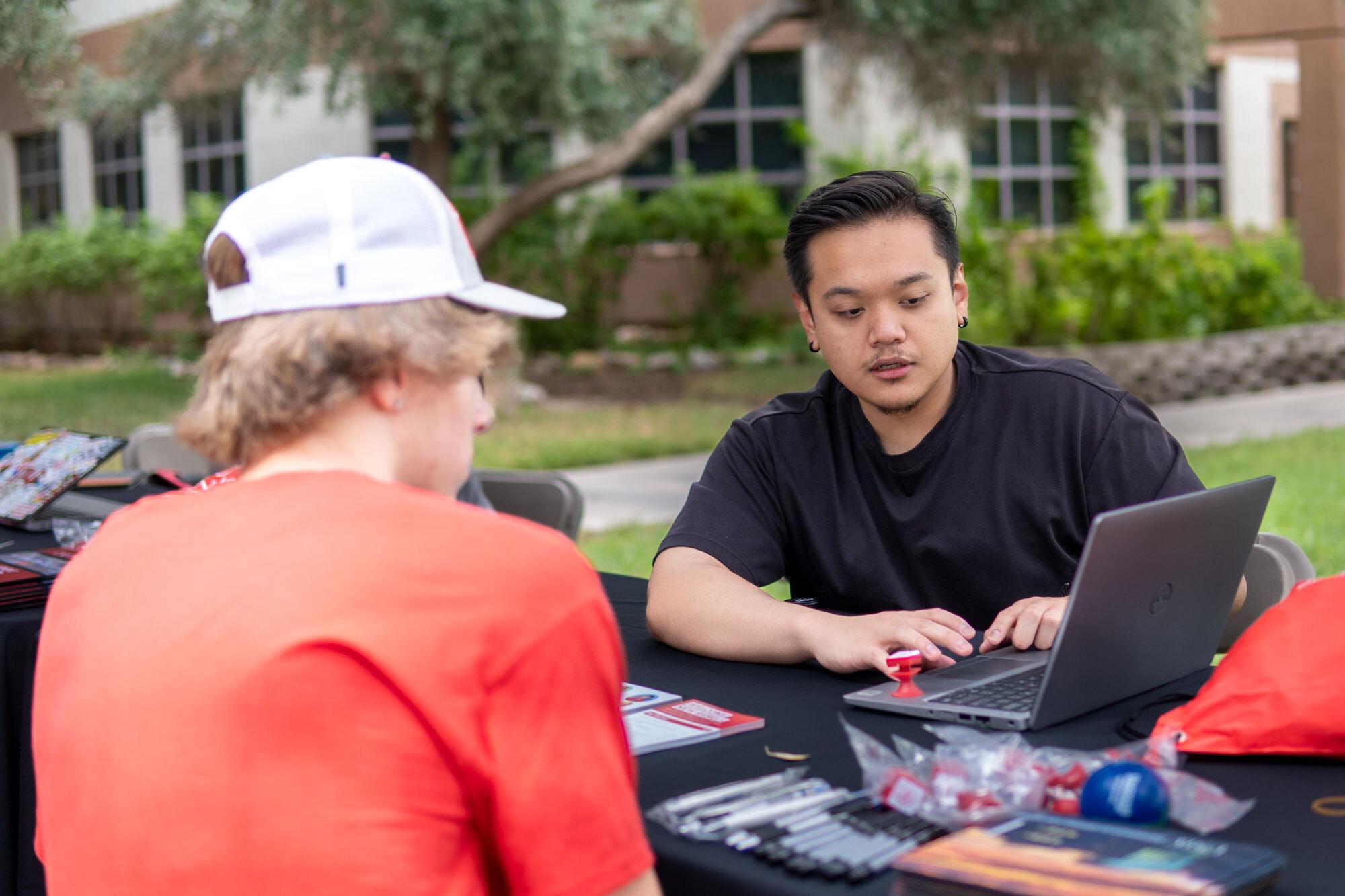 Thousands of new students got a smart start with campus technology during Rebel Ready Week that was held Aug. 21 through Aug. 25. UNLV's newest event helped incoming first-year students learn about campus and services available to them before kicking off their college experience.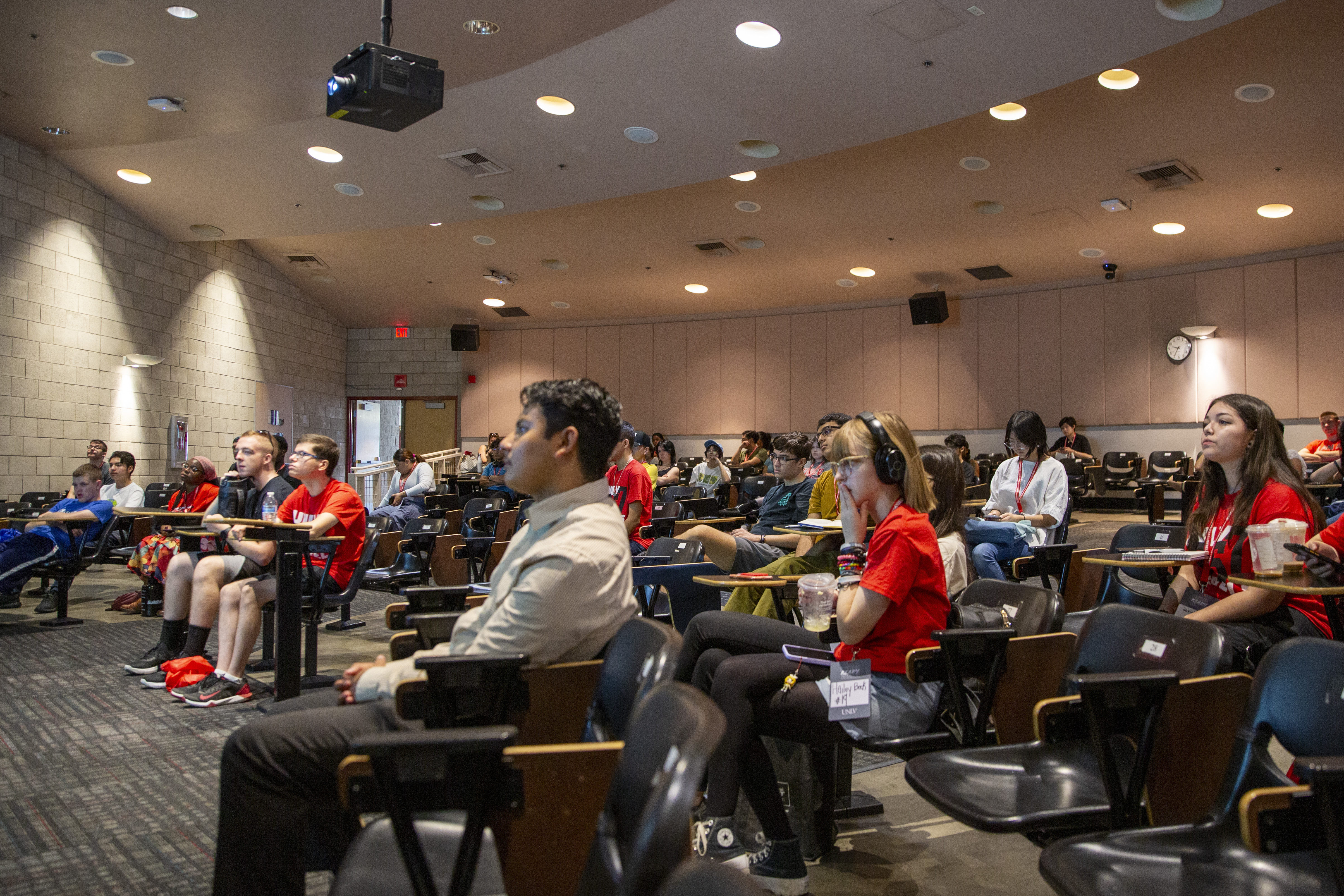 With the option to attend different breakout sessions and workshops throughout the week, new students participated in several sessions hosted by the office of information technology (OIT). Staff offered expert advice on how to use MyUNLV, build presentations and videos, take online classes, use Google applications for group projects, and apply for student jobs in OIT.
Thank you to everyone in OIT who helped make Rebel Ready Week happen.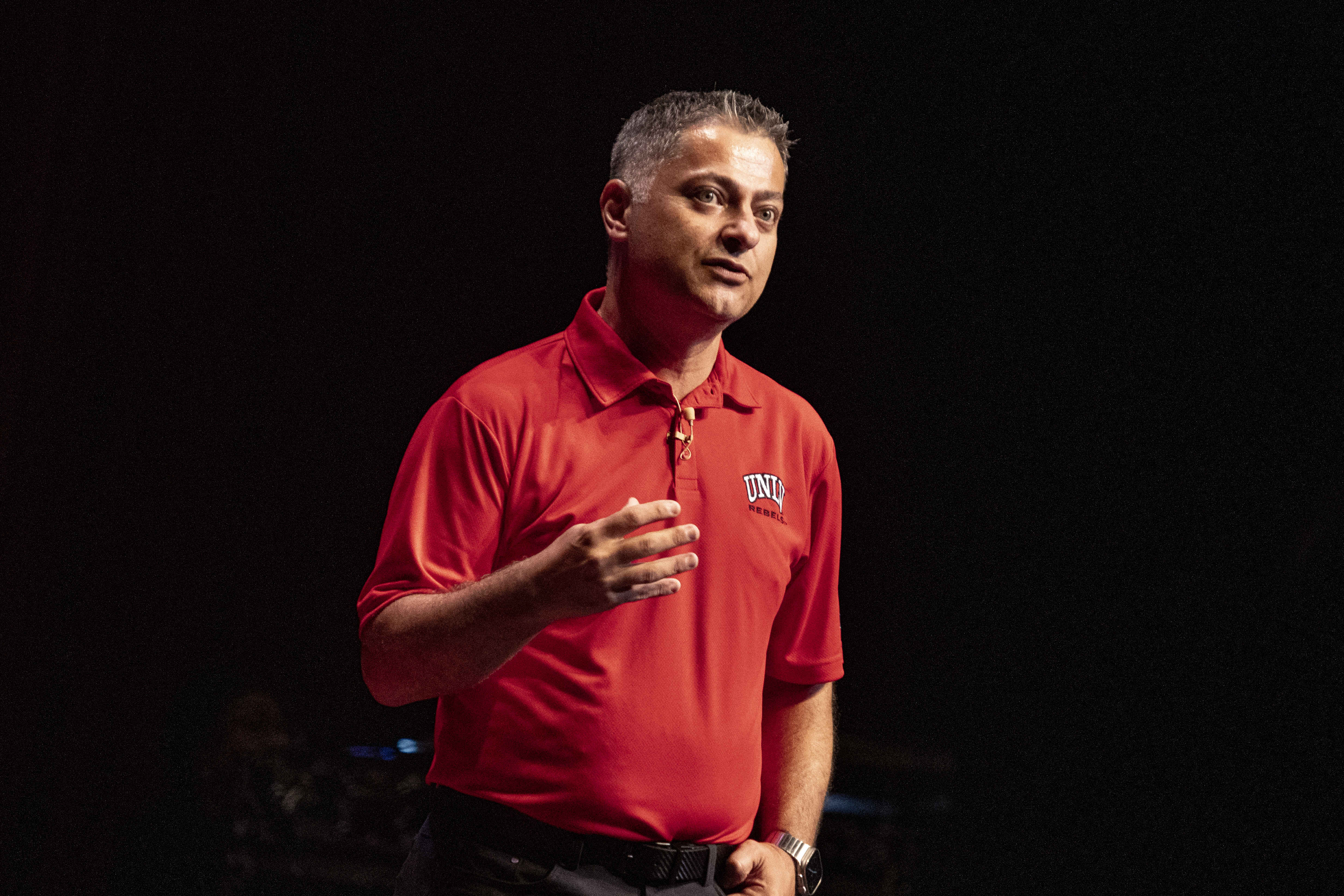 Kivanc Oner teamed up with Provost Chris Heavey for a keynote session about student success in Artemus W. Ham Concert Hall on Aug. 22. The vice president for digital transformation and chief information officer spoke to hundreds in the audience about how innovation happens every day at UNLV.
He highlighted Digital President Whitfield, virtual reality simulations at the medical school, and the multimedia production studios and makerspace in the Lied Library
"You can bring your creative ideas to life with 3D printing and laser design," he said about the Lied Library's makerspace. "You can put all your energy into building something that solves a problem."
There was also a demonstration of the improved Rebel Success Hub during the session.
Bob Soulliere, associate director of instructional technology services, and Carrie Trentham, interim senior associate provost for digital strategy & transformation, hosted multiple sessions throughout Rebel Ready Week to help students get familiar with their ACE account and other essential digital tools on campus and where they can get help with technology.
Vito Rocco, chief information security officer, and the information security team discussed the importance of cybersecurity and how students can stay safe online. They provided tips to spot phishing attempts and cyberattacks and extra ways to be more secure with strong passwords and multifactor authentication (MFA).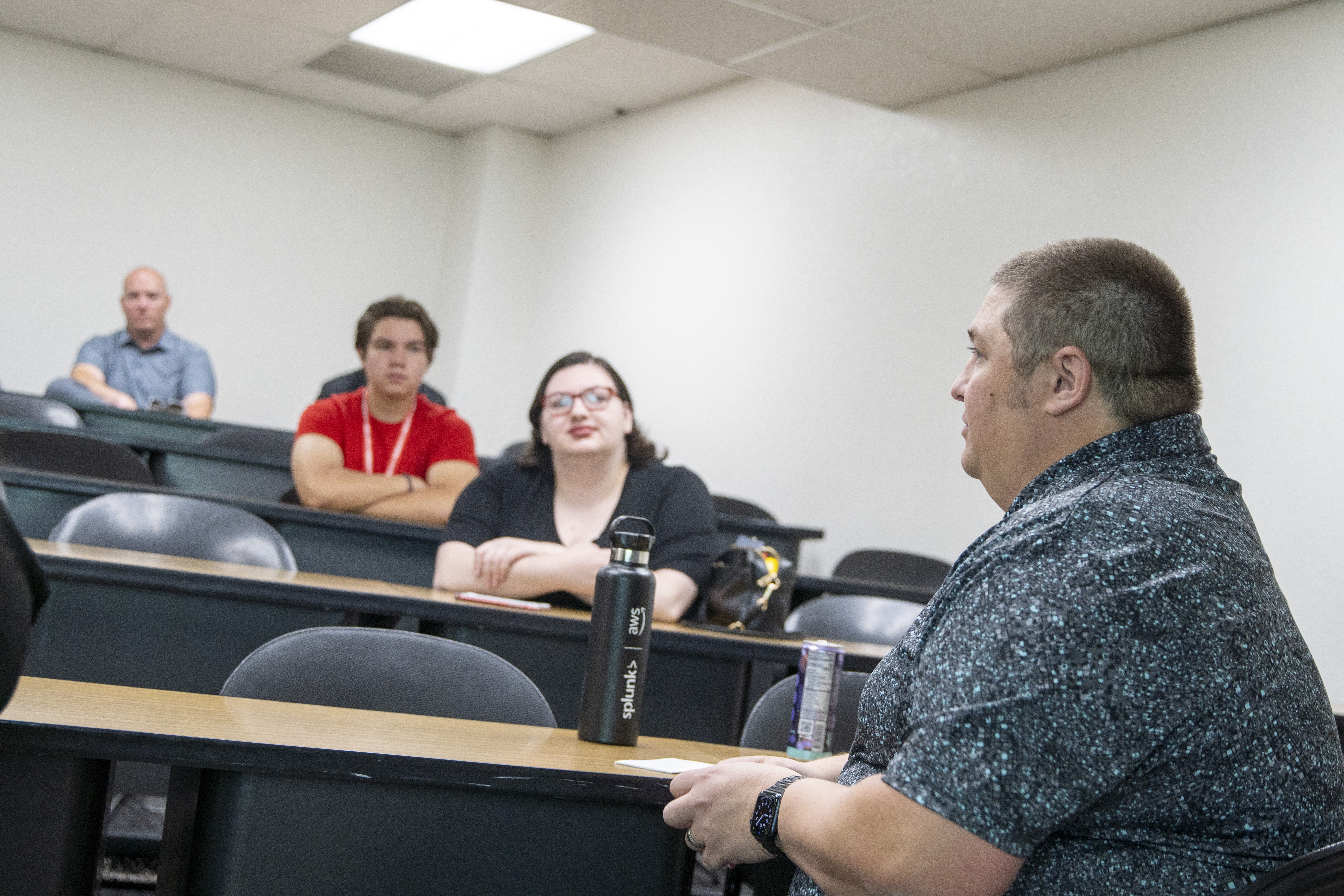 Members of the learning management, network development & engineering, and information security teams participated in a panel discussion about their careers in the IT industry on Aug. 24. They talked about how the rapid changes in technology influence their careers and answered questions from students.
Several OIT staff also chipped in at the mobile IT Help Desk outside Richard Tam Alumni Center. They helped students connect to the eduroam WiFi network, made sure they had MFA set up, and answered their technology questions during the readiness week.
New students who would like to view the OIT's Rebel Ready Week presentations again or need additional technology resources for the fall semester should visit smartcomputing.unlv.edu.