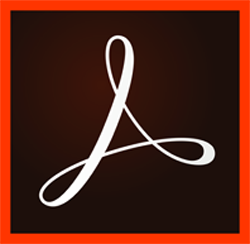 Adobe Acrobat Pro DC software enables users to create and edit Adobe Acrobat PDF documents. The PDF format provides universally viewable documents for secure distribution, collaboration, and data collection.
Information
Operating System:
Windows, Mac OSX
Available for:
Faculty/Staff
How to Get Software
Use at Work
Available for installation on all UNLV barcoded computers, with no additional license fee.
Training
Training is available through OIT, directly from the manufacturer, and from select providers.
Training
Training is available directly from the manufacturer and select providers.