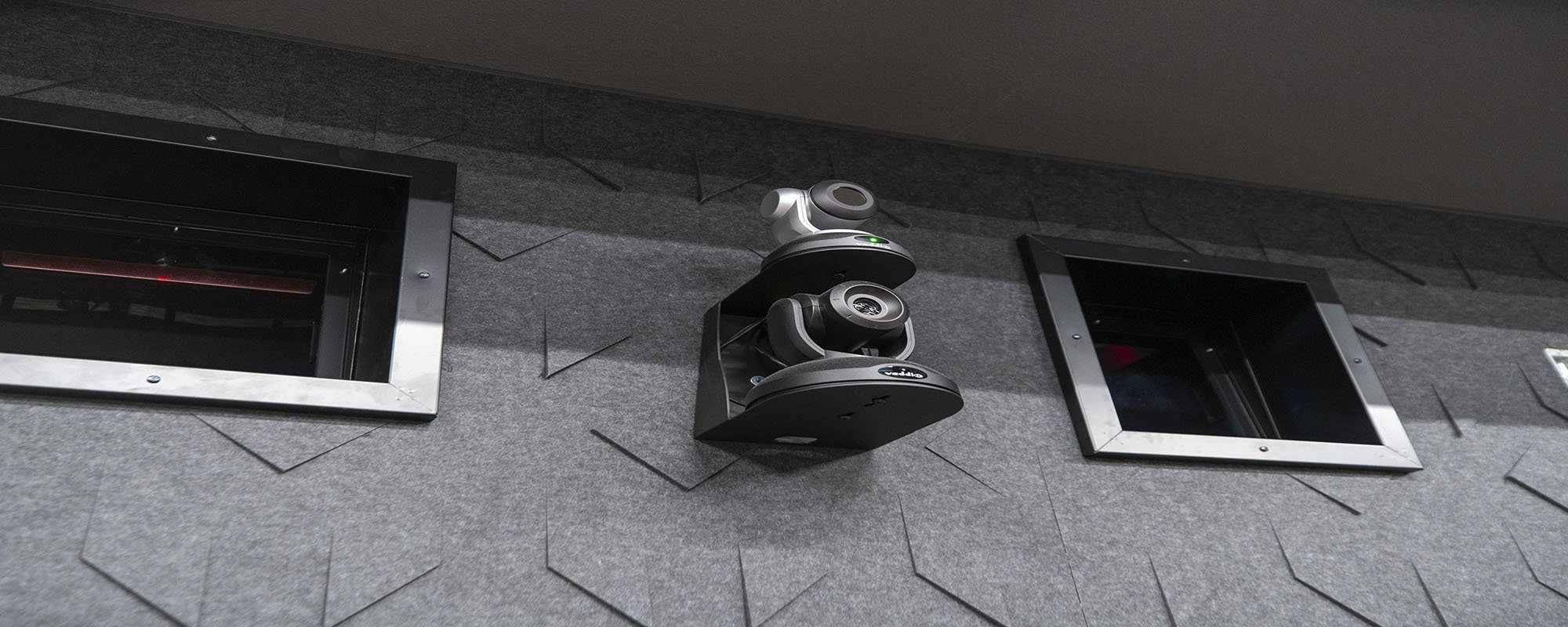 One high-definition camera with full pan, tilt, and zoom controls
Touch panel with camera and audio controls and presets
Projector and screen
Up to two ceiling microphones with echo cancellation
Lectern with desktop computer, AUX and HDMI inputs, built-in microphone, and document camera
Web conferencing and lecture capture recording capabilities
Additional wireless and lapel microphones
---
Technology Training
Learn how to use technology in a RebelFlex classroom with specialized training.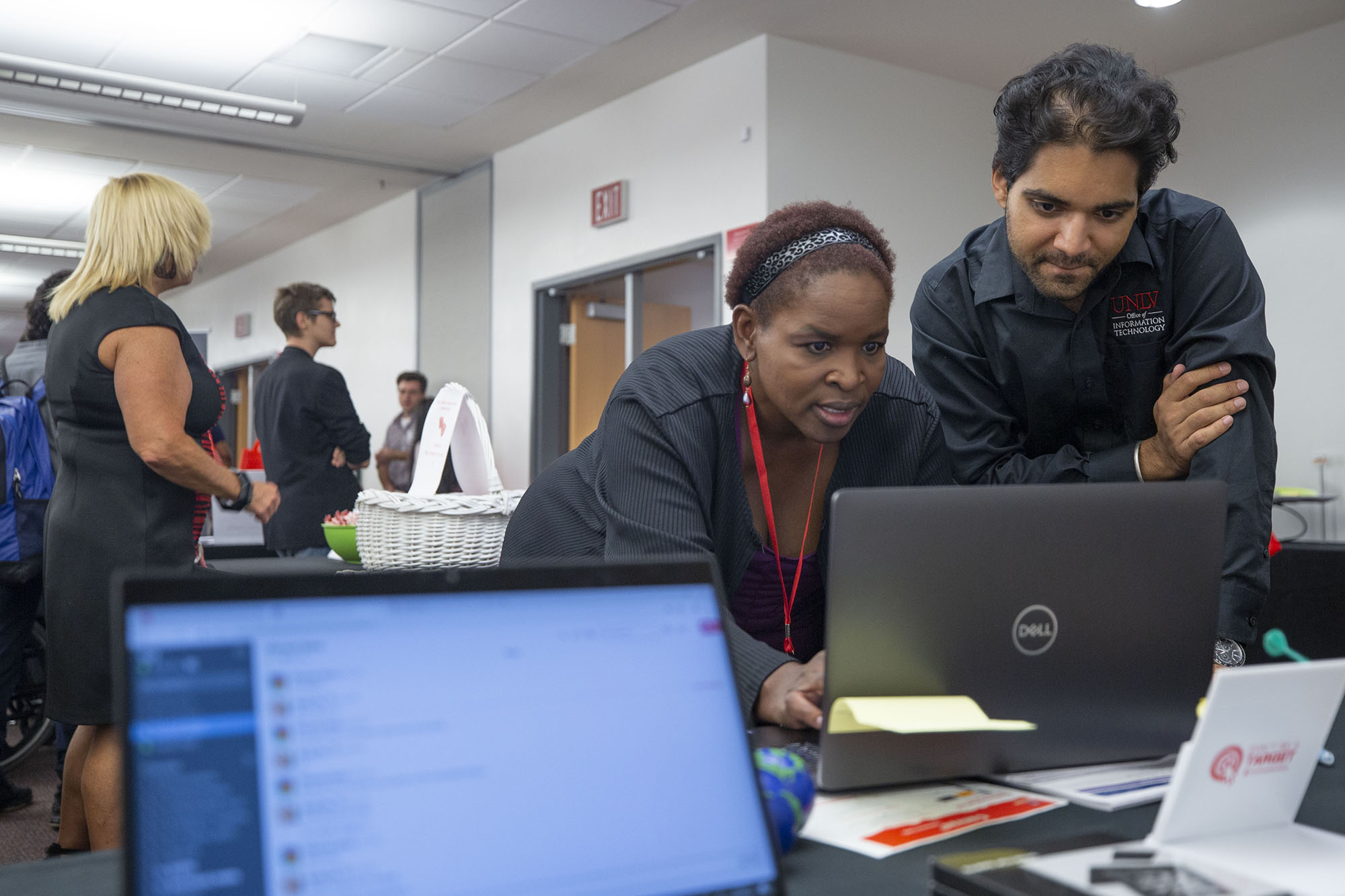 Getting Started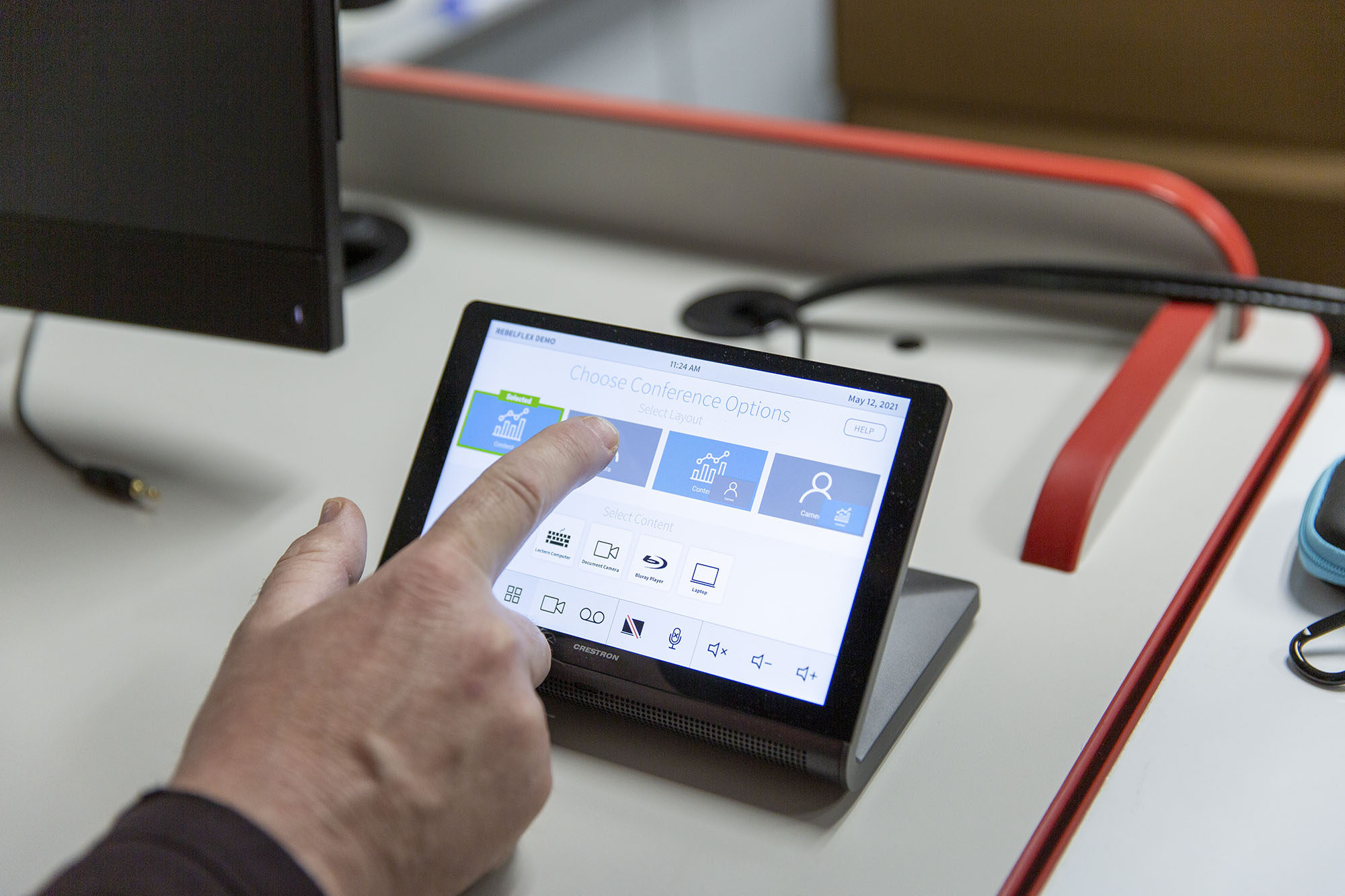 Touch Panel
---
Borrow Microphones
Check out a key to access wireless and lapel microphones in RebelFlex classrooms for the semester.
Schedule Lecture Recording
Request automated recordings of lectures in classrooms with lecture capture capabilities. Videos automatically upload to the course folder in WebCampus.
For help with RebelFlex equipment, contact Classroom Technology Services.